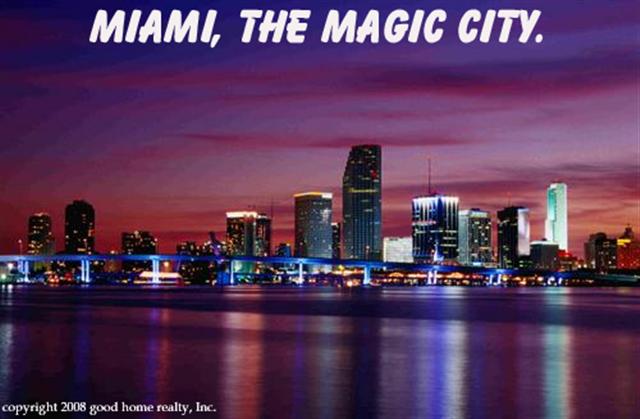 Miami, The Sun Capital of the World.
We at Good Home Realty have been selling homes in Miami for over twenty years. Our sales staff is trained on helping First Time Buyers as well as Investors or Out of Town Buyers running away from the cold north.
Please click on our Property Search Button see what's available and give us a call.
Of course, we also list properties for sale, if you are looking to sell we will work with you until the sale closes, we will handle everything and keep you informed on every step of the sale process.
Twenty years in the business is proof of our professionalism and integrity. Give us a call.